Change Your Life With Us!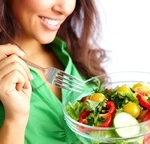 Eat healthy, be active
Our mission is to provide top quality service to people of all age groups by purely focusing on the importance of well balanced diets and regular physical activity. We strongly believe that fad diets do no good to the body and can prove to be extremely dangerous in the long run. We intend to enhance the general wellbeing of all our members through nutritionally sound custom-made diet which has its roots firmly based on realistic and scientific principles thereby delivering lifelong results.
Our Professional Services
Our team of dedicated M. D. doctors, nutritionists, other professionals and technical experts meet regularly to discuss our patients' healthcare and means to accelerate each individual's healing process towards optimal "Wellness".
Computerized Pathology Laboratory

Health Check-up Schemes

ECG & Consultation (By appointment)

Cytology (Pap smear, FNAC)

Detection of Drug Adulteration with Steroids and Heavy Metals

Childhood Obesity
Weight Management (Weight loss/gain)

Stress Management

Dietary Modifications in Disease Management

Lectures /Seminars in Schools & Corporate groups

Career Guidance in Pharmacy

MRs' Training in Pharma. companies
Enquiry Form
News and Features
Dr.Shaila Nimbkar has been contributing to bring in awareness in people about health through nutrition by writing articles in various news papers and magazines.
all news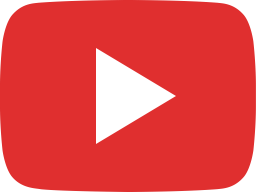 www.nutrition4health.in chawathe bharti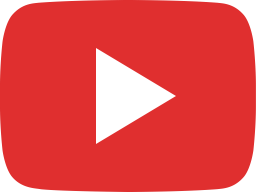 www.nutrition4health.in - Chaaya Gade -3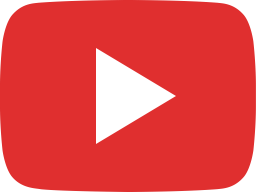 www.nutrition4health.in- Pradnya Nadkarni - 3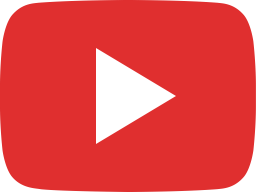 www.nutrition4health.in chawathe avinash-2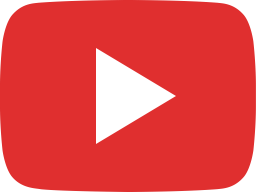 Nutrition4health.in - Dr Shaila Nimbkar - 5
What Clients Say
Mugdha Bandiwdekar

I am extremely delighted to share the positive effect on my over stats and figures, thanks to Dr. Nimbkar's diet guidance. Certain disciplined changes in my diet have not only shown wonders on my figures, but also make me feel fresh and lighter throughout the day. I don't realize my hyperacidity trouble anymore, with the disciplined yet nutritious and tasty diet plan. Having lost 2.3 kg in a month, I am sure with the incorporation of suggested exercises by Neha, I will be achieving my weight-loss target positively. And last but not the least to mention, I could achieve this with only following the Diet and no exercises, owing to leg injury. Thank you, Dr. Nimbkar and Neha.

Mr. Mahesh Sahasrabudhe

I am able to follow the program without making major changes in my day to day life. My blood sugar has come under control with Dr. Shaila Nimbkar's diet program. The smoothie is easy to make and satisfying. The encouraging results give me impetus to follow it more closely.

Ms. Purnima Shastri

Head-Mistress, Ramabai Paranjape Balmandir

Dear Dr. Shaila Nimbkar,

Your lecture on "Arogyachi Trisutri" delivered in our school for our staff was extremely useful. It made all of us aware of the food we should eat, the exercise and other factors that affect our life. Thank you for sharing your knowledge and experience with us.

Mrs. C. Bharati

Before meeting Dr. (Mrs.) Shaila Nimbkar, I had immense craving for sweets. I had put on lots of weight and by no measures I was able to reduce it. But with Dr.Nimbkar's guidance I started having healthy, balanced diet and regular manageable physical activity. To my surprise, I lost ten kg weight in six months and my craving for sweets disappeared totally. Thanks to Dr.Nimbkar for such a valuable guidance.

Mrs. Lata Phadke

In May 2013, I had visited orthopedic surgeon with a complaint of my severe knee joint pain. The doctor had warned me that if I do not reduce my body weight, I will have to face bilateral knee replacement surgery. I was very much scared of knee surgery. That time, I happened to meet Dr. (Mrs.) Shaila Nimbkar. As per her advice, when I underwent a thorough health check up followed by dietary guidance, I could attain substantial decrease in my body weight. With her able guidance I succeeded in avoiding the knee replacement surgery. Thanks to Dr. Nimbkar for guiding me in life style improvements through diet and physical activity that are within my reach to follow lifelong to attain optimal
health.

Swapnil Vyavaharkar (From Finland)

Hello Dr. Nimbkar
Your diet guidance has been very beneficial to us. It has been quite easy to follow. We are following the diet regularly. It has been easy with the nuts, fruits and other preparations. We are also working out regularly. I have lost almost 5 kgs in the last 6 weeks and feeling much fitter now. Thank you for the guidance.

Nirupa Arvind Vyavaharkar

I am extremely thankful to Dr.Shaila Nimbkar for helping me to lose weight and guiding me in the right
direction.

Rupali Vaidya

Head - Value Contribution Department, B2W Training & Consultancy Services Pvt. Ltd.

​I take this opportunity to thank you on behalf of B2W Training & Consultancy Services Pvt. Ltd. for conducting the session on Health & Nutrition for our Lakshyavedh ADVANCE Batch #8 participants on 27th March 2015.

B.A.Chowathey

I managed to lose 10 kg weight. My pains disappeared and my excercise tolerence improved. Thanks to Dr.Nimkar, who are promoting a holistic and healthy lifestyle, losing weight is no more hard.

D.K.Shinde

Prior to seeing Dr.Nimbkar, dietary consultant, I was very much fond of eating sweets. My habit of eating sweets has almost reduced to nil, thanks to Dr Nimbkar and her dietary instructions.
His dietary guidance made me physically fit and fine.